In order to encourage and motivate the lagoon owners who have applied Nano Aquaculture's nanotechnology to clean shrimp farming and achieved excellent results after the harvested shrimp reached the size of 15-20 shrimp/kg. On the 2nd of July, 2023, OIC NEW's staff and engineers came directly to present gifts and certificates to shrimp farm owners in Bac Lieu who were very successful after using the product and applying the company's shrimp farming process to helps bring high efficiency.
With outstanding product lines such as: Nano Milk Thistle (Purple Shrimp), Nano Astaxantin (Red Shrimp), Nano Yucca (Yellow Shrimp)… have contributed to helping shrimp farmers win big and harvest shrimp with high quality and productivity. The joy of farmers is clearly shown on each person's face. Mr. Sang was the first person to use the product, with the opportunity to be known. Inventor Luu Hai Minh is a pioneer in Vietnam. Using Nano technology to research products that have disease prevention effects for Aquaculture, especially for Shrimp today.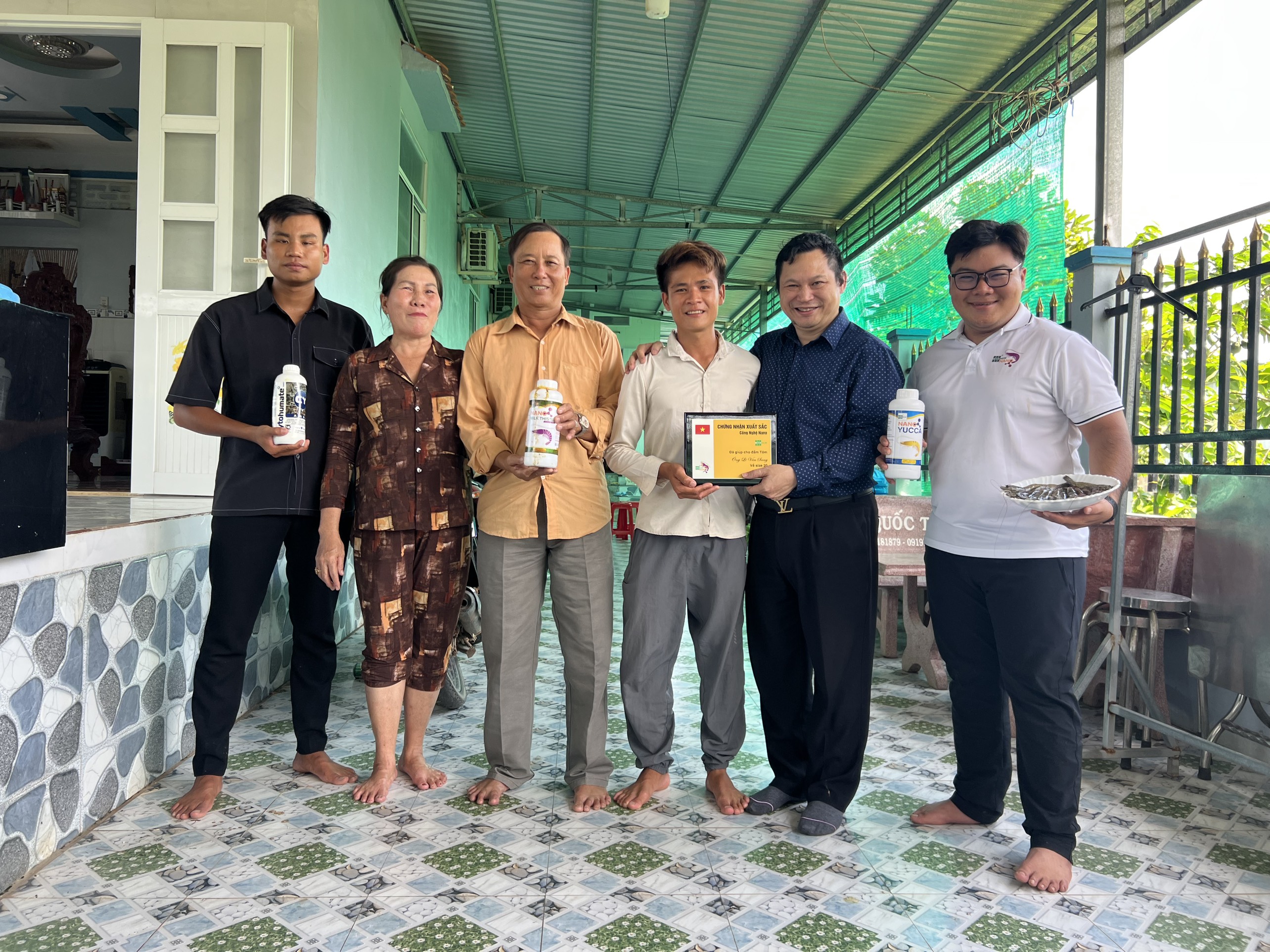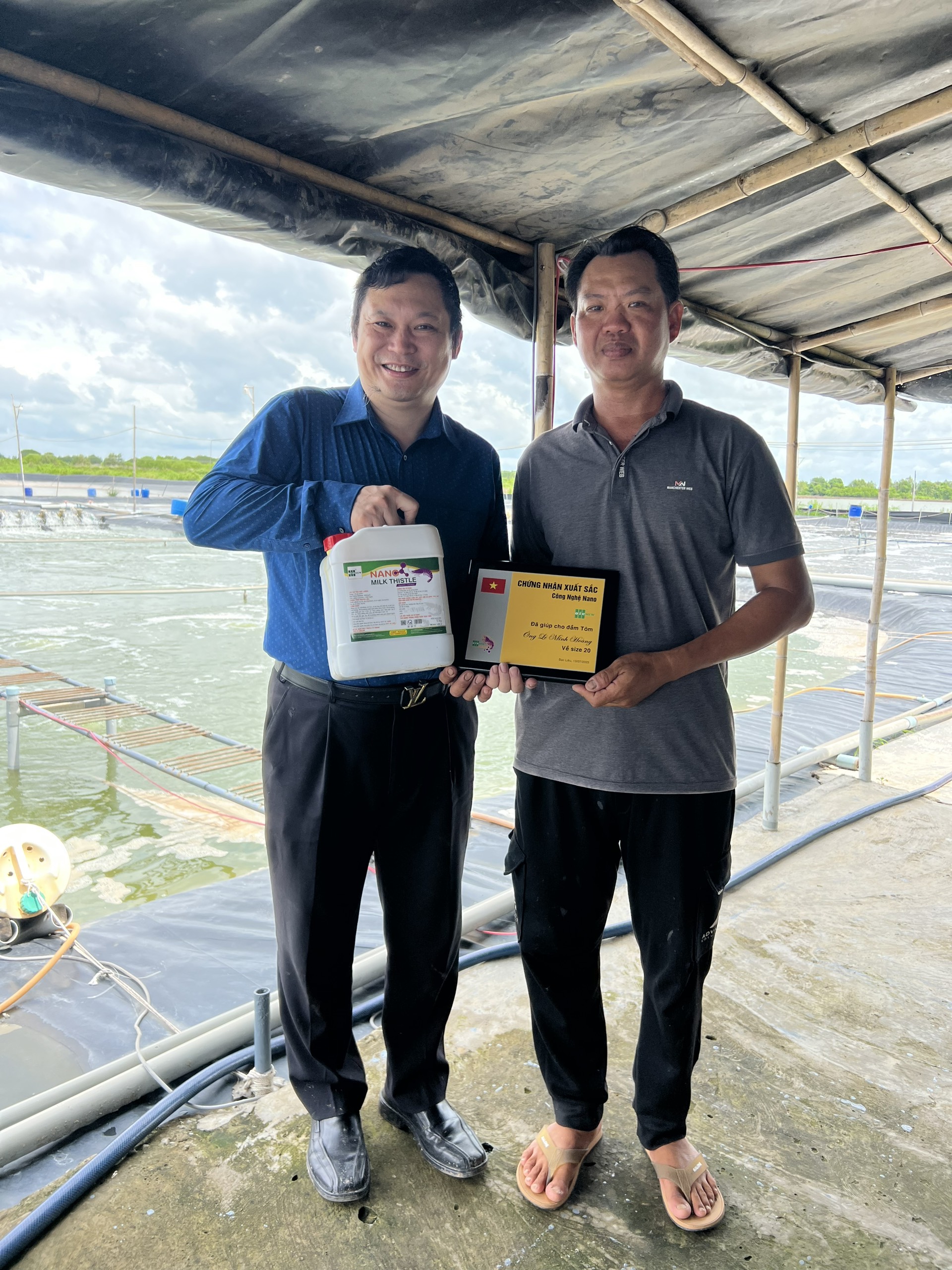 Inventor Luu Hai Minh awarded the certificate to Mr. Hoang, owner of Tom lagoon in Bac Lieu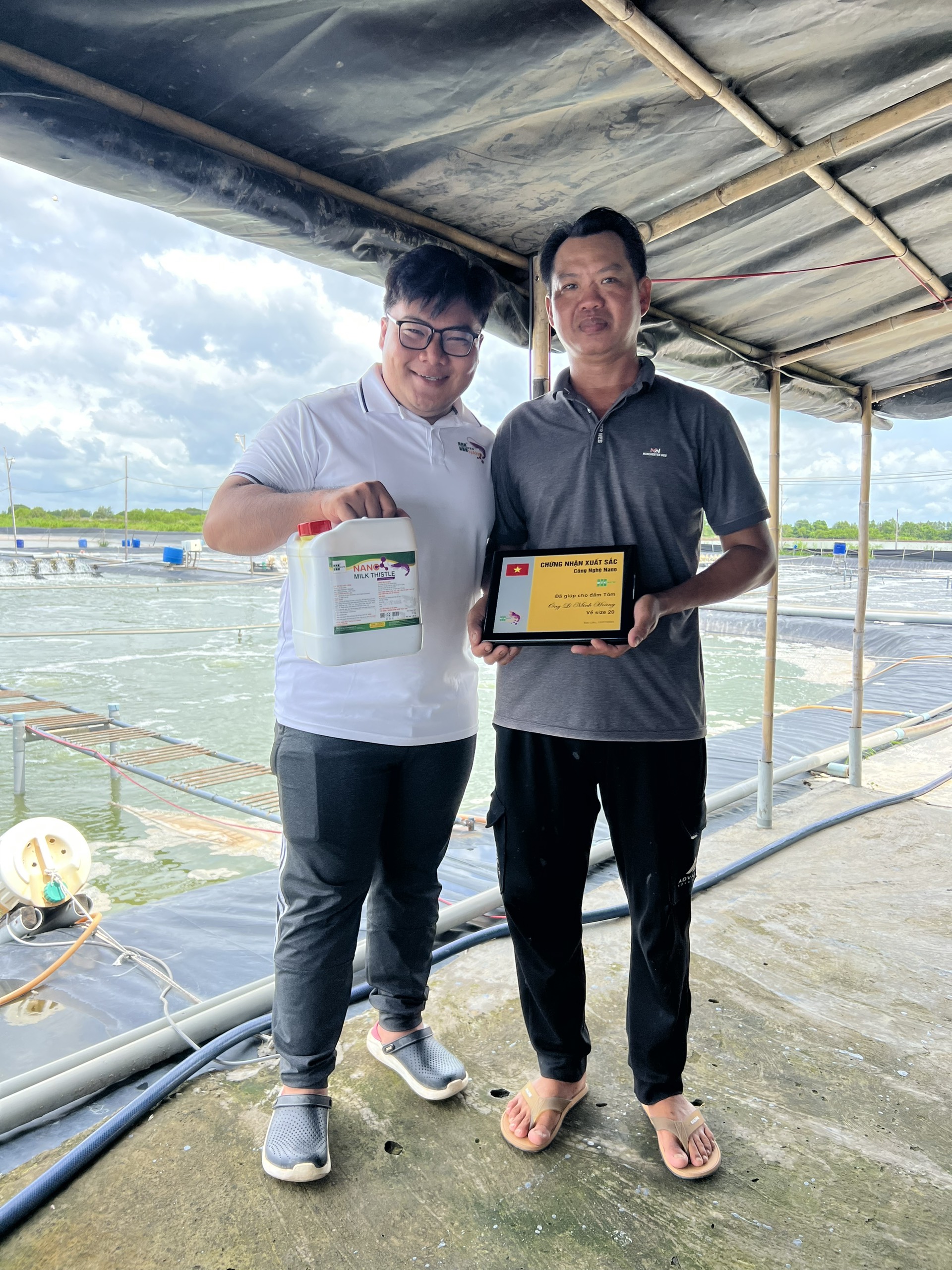 ---
After using Anh Hoang nano product in Bac Lieu, I was really surprised with the effectiveness of the product. Previously, he had used many different types of products on the market but the effectiveness was not high. Shrimp still suffered from common diseases such as hepatopancreas, white feces… leading to loss of confidence and constant losses. But after being introduced to OIC NEW through an acquaintance, he trusted the products. Currently, this is the third harvest with shrimp size reaching an average of 15-20 shrimp/kg, quality and productivity have improved significantly. Because he himself has used it directly, he confidently introduces the products to shrimp farming households around the area, with the hope that all farming households will be successful and no longer have to worry about raging diseases like before.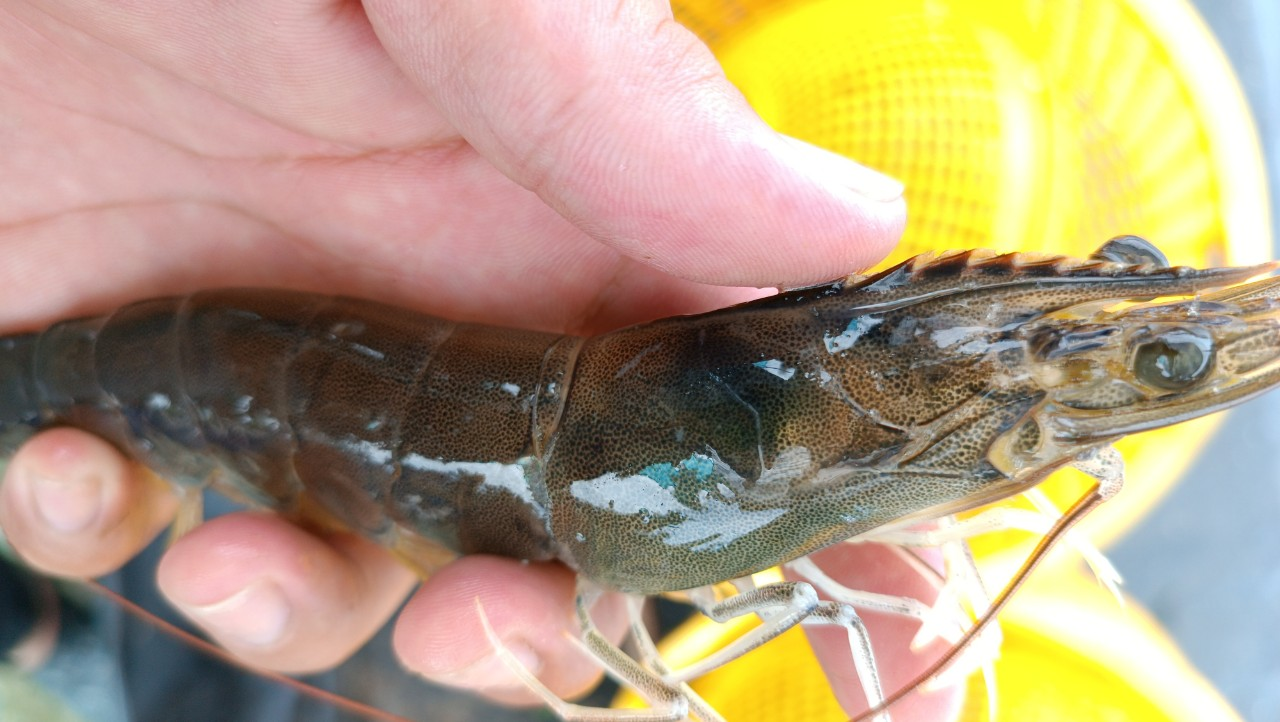 ————————————————-
OIC NEW is a leading science and technology enterprise in Vietnam specializing in research and application of Nano technology in the field of Fisheries. Currently, OIC NEW has successfully researched and created high-quality nano products from natural medicinal herbs and perfected the overall process and solution for raising clean shrimp using the most advanced and modern nano technology. . Our Nano product lines will be an effective assistant to support people in preventing common diseases in shrimp and fish today. The application of nanotechnology in disease prevention for aquaculture will help farmers save costs, increase productivity and quality for each shrimp crop, as well as limit dependence on antibiotics and other toxic treatment agents. With the motto "Sharing to succeed", we are always dedicated to researching to produce high quality Nano products, always listening to the needs and reviews of people to continuously improve ourselves, hoping to provide customers with the best products and services.
————————————————-
For further information, please contact:
Nhat Hai New Technology Joint Stock Company
Address: No. 9 BT2 Linh Dam Peninsula, Hoang Liet, Hoang Mai, Hanoi
Phone: 1900 63 69 13
Email: nanothuysan@oic.com.vn
Website: nanoagri.vn
Fanpage: Nano Fisheries