Hanoi City Technical Innovation Contest is organized to promote the creative labor movement of all levels, sectors, organizations and individuals in the fields of science and technology, promote the effective application of technical topics/solutions in production and life, contributing to socio-economic development, industrialization and modernization of the city.
Nano Fisheries has registered to participate in the contest with the topic/solution: Application of nanotechnology in shrimp disease prevention.
Going through evaluation and scoring processes from the Organizing Committee, Nano Fisheries' topic/solution has been highly appreciated by the council for its creativity, feasibility and applied in practice thereby being honored to enter.
💥
Top 10 the best topic in the field of Agriculture, Forestry and Fishery to be awarded.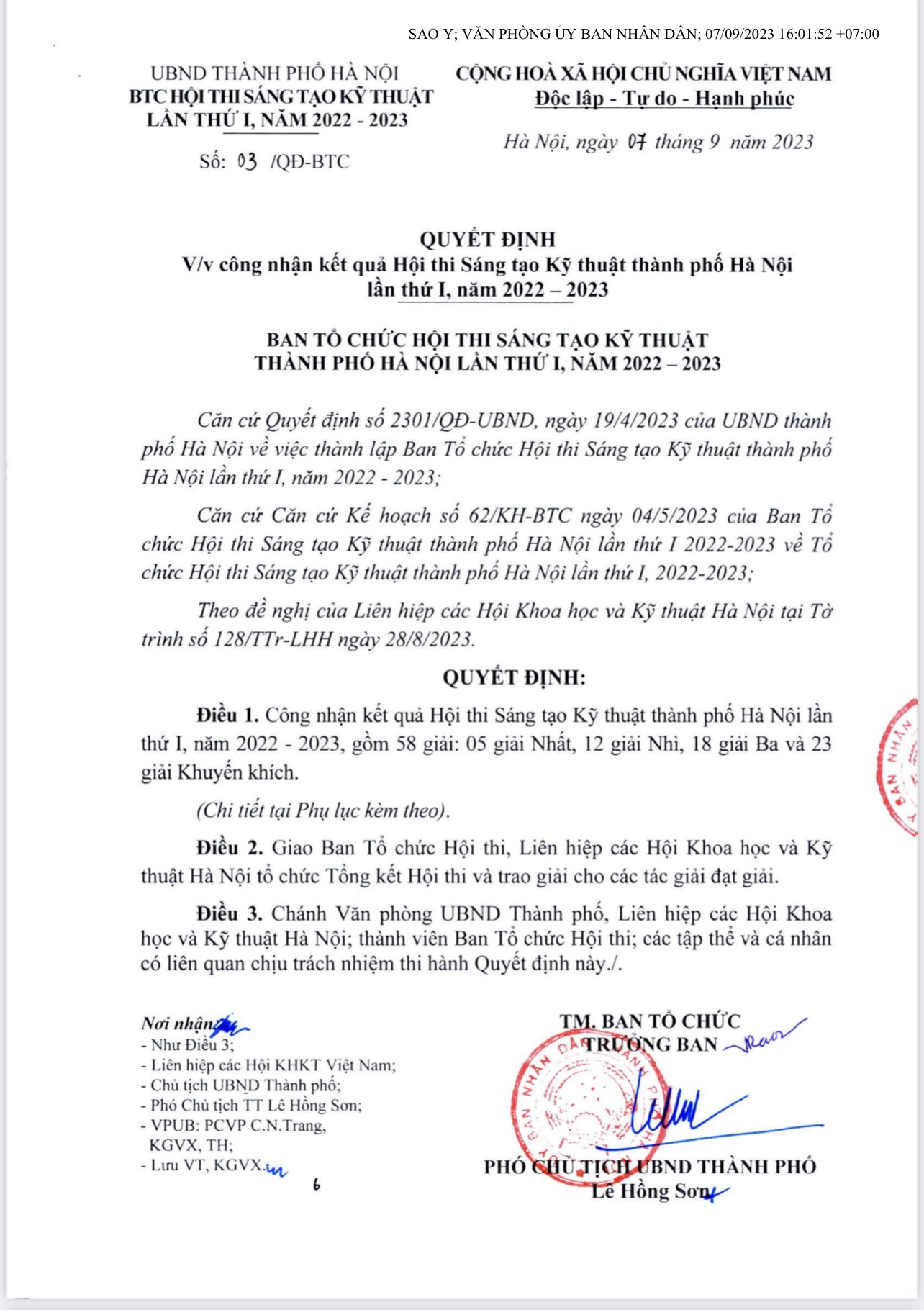 With a strength in nanotechnology and a core foundation of research and development, up to now Nano Aquaculture has a total of 11 nano product lines made from natural active ingredients that effectively prevent popular diseases on Shrimp right now.
Nano Aquaculture is always trusted by shrimp farmers to use the product, which is a great success for the company. After applying high-tech shrimp farming processes and solutions, it has helped customers become more confident, helping farmers have bumper harvests, which is a great motivation for the company to continuously research, innovate to produce high quality products to meet the needs of the growing seafood market.
————————————-
For detailed information about the product, please contact:
Nhat Hai New Technology Joint Stock Company
Address: No. 9 BT2 Linh Dam peninsula, Hoang Liet, Hoang Mai, Hanoi
Phone: 1900 636913
Email: nanothuysan@oic.com.vn
Website: nanoagri.vn
Fanpage: Nano Fisheries