On the 23rd of June, 2023, Vietnam Academy of Agriculture organized "Job Fair 2023" attracting 68 businesses to participate in recruitment with nearly 4,000 internship and job opportunities registered.
Coming to this year's job fair, in addition to students and alumni of the Vietnam Academy of Agriculture, there were also students from universities, colleges, and intermediate schools in Hanoi and surrounding areas.
Job Fair is an annual activity of the Vietnam Academy of Agriculture to implement the Academy's goals, policies and strategies in career orientation. At the same time, improve quality and capacity, introduce internship and job opportunities for students, and promote cooperation between schools and businesses according to the motto of accompanying and developing together.
In 2023, Vietnam Academy of Agriculture will have more than 4,000 full-time students graduating from 18 training majors: Veterinary Medicine; Animal husbandry and veterinary medicine – Aquaculture; Ecological Agriculture and Urban Agriculture; Automotive engineering technology and mechatronics; Mechanical engineer; Electrical Engineering, Electronics and Automation; Logistics and Supply Chain Management; Business Administration, Trade and Tourism; Biotechnology and Pharmaceutical Technology; Food Technology and Processing; Economics and Management, Sociology; The law; Information Technology and Digital; Land Management, Real Estate and Environment; Environmental science; English language; Technology pedagogy.
The 2023 Job Fair is an opportunity for students and graduates to prepare carefully for graduation internships before graduating and starting a career. At the same time, it is also a place where students proactively connect with potential employers, find internship opportunities, and suitable job positions for themselves to develop their future careers.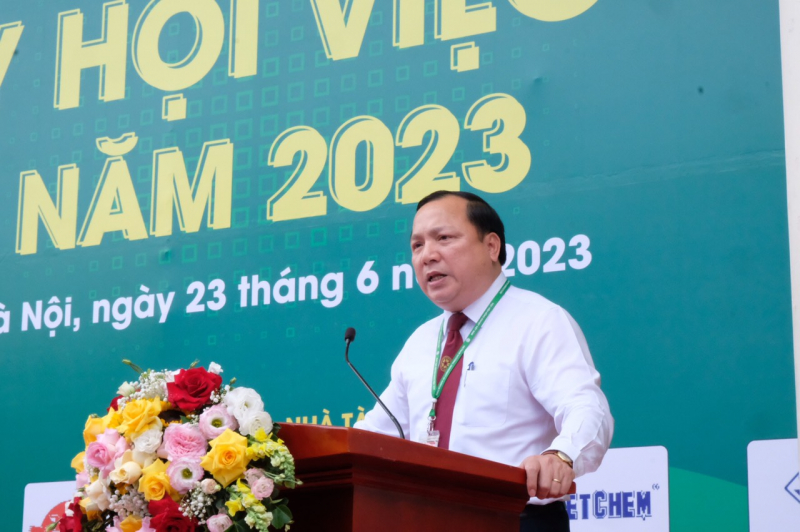 Dr. Vu Ngoc Huyen, Vice President in charge of the Academy Council, Deputy Director of Vietnam Academy of Agriculture delivered the opening speech at the 2023 Job Fair
Dr. Vu Ngoc Huyen, Deputy Director of the Academy, shared that the Vietnam Academy of Agriculture always strives and affirms to be a reputable higher education institution not only through its team of valuable scientists and the quality of its training but also provide society with high quality human resources and business-employer connection activities. According to the results of the employment survey of graduates in 2021, the rate of students having jobs within 12 months after graduation reached 97.36%.
The Academy's long-term and sustainable goal is to build the image of students who are dynamic, creative, honest, responsible, and capable of living and working in a competitive multicultural environment.
————————————————————
Nhat Hai New Technology Joint Stock Company – OIC NEW is a leading science and technology enterprise in Vietnam specializing in researching and applying Nano technology in the field of Fisheries. OIC NEW comes to Job Fair 2023 at VNUA hoping to receive cooperation between companies and schools to recruit positions and professions such as Aquaculture, Animal Husbandry, Veterinary Medicine. Coming to OIC NEW will help young engineers work in a professional environment, with modern machinery, and have high promotion opportunities in accordance with their training abilities and qualifications. The company is committed to creating highly qualified and specialized officers and engineers to meet the growing demand in the fisheries sector.
Some pictures of OIC NEW's activities at the 2023 Job Fair:
Here OIC NEW also displays and introduces effective nano product lines in preventing diseases for Shrimp and Fish today such as: hepatopancreas, white feces, white spot, EHP, etc. with the hope that products applying Nano technology from natural compounds will be widely disseminated to all shrimp farmers across the country, helping farmers have bumper farming crops.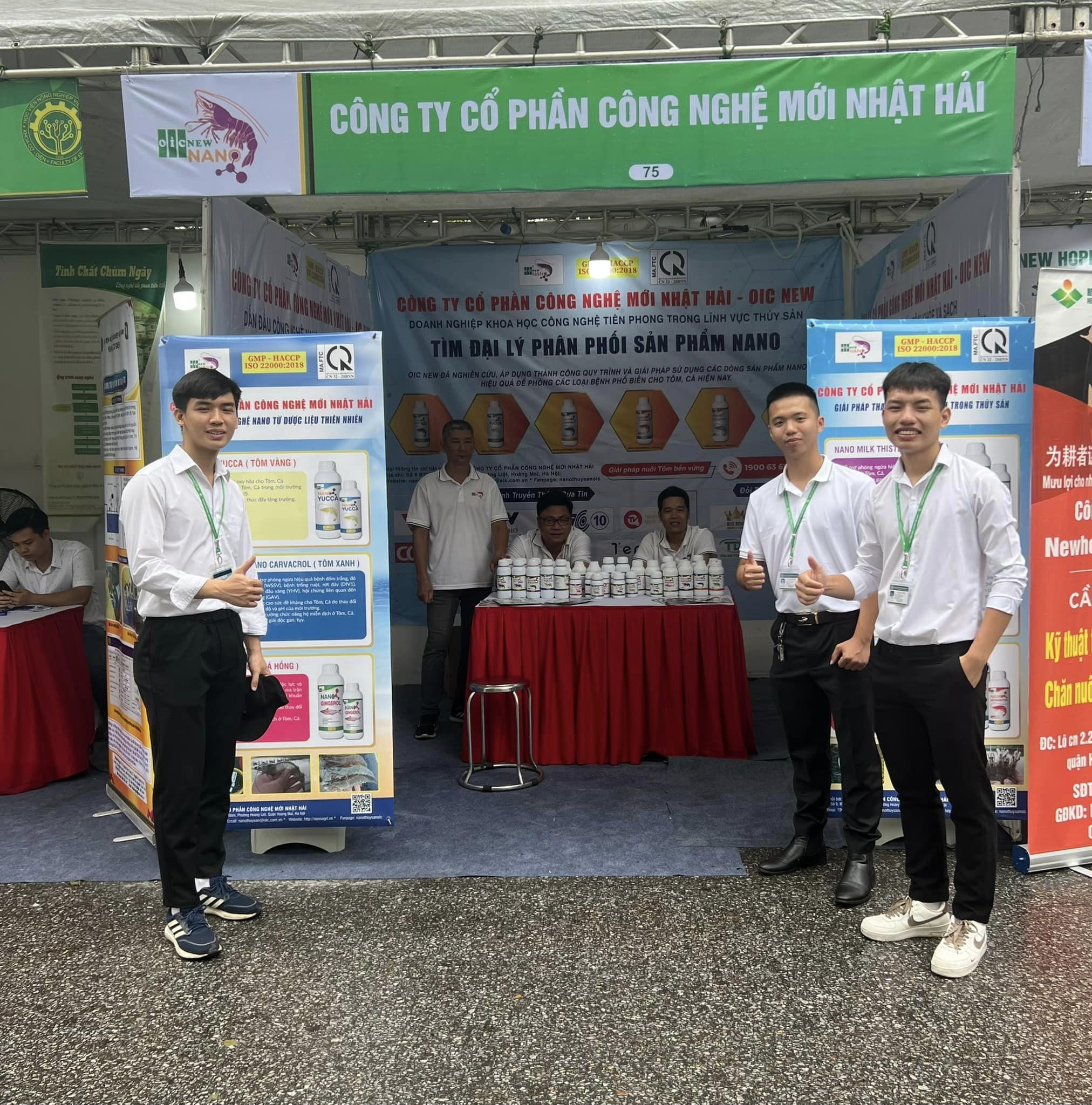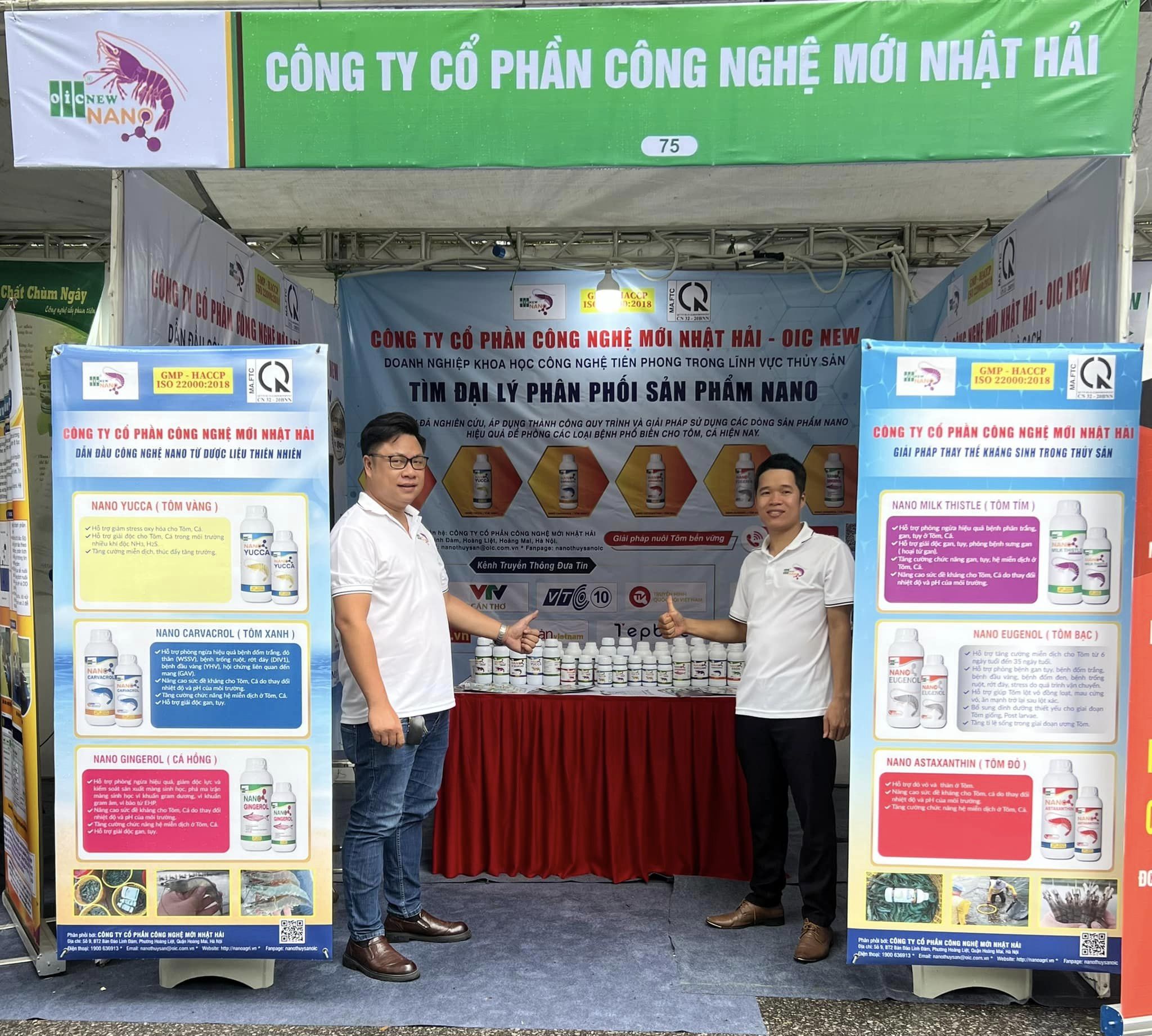 For detailed information about recruitment and training, please contact:
Nhat Hai New Technology Joint Stock Company
Address: No. 9 BT2 Linh Dam peninsula, Hoang Liet, Hoang Mai, Hanoi
Phone: 1900 636913
Email: nanothuysan@oic.com.vn
Website: nanoagri.vn
Fanpage: Nano Fisheries (https://www.facebook.com/nanothuysanoic)