Nhat Hai New Technology Joint Stock Company (OIC NEW), a famous enterprise for the number of research projects and applications of Nano technology in the production of Pharmaceutical materials, Health Protection Foods, Aquatic and livestock disease prevention products in Vietnam, preliminarily priced by a financial organization in the US according to International Standards on Intellectual Property, are quite attractive to foreign investors.
The speed at which the research was published was surprising and created a great buzz in the scientific community
When mentioning the success of Nhat Hai New Technology Joint Stock Company, it is certainly impossible not to mention Inventor, Chairman of the Board of Directors Luu Hai Minh, a scientist and inventor with hundreds of research projects, Patents as well as GPHI Monopoly have been announced.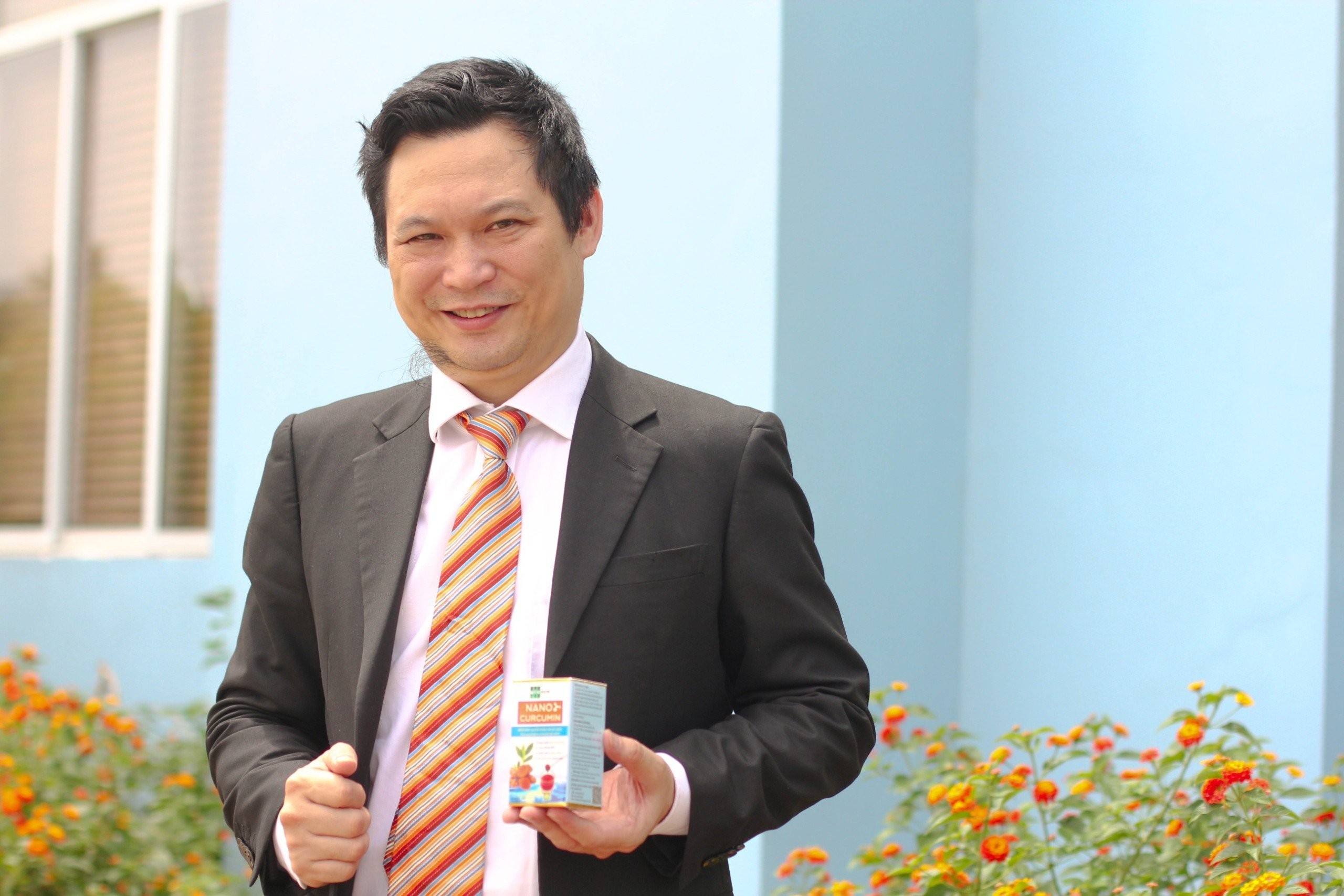 With a passion for scientific research and determining this is his life's mission, Mr. Luu Hai Minh founded Nhat Hai New Technology Joint Stock Company (OIC NEW) to achieved many successes and applied Nano technology into the daily life.
The number and speed of publication of research works by Inventor Luu Hai Minh and OIC NEW has surprised and created great resonance in the domestic and foreign scientific community. Mr. Minh shared: "There was once a foreign scientist and a Professor in Europe. When he saw the number of research projects of me and Nhat Hai Company, he had to exclaim that, with the number of research projects can be equivalent to a research institute carrying out nearly a hundred years!!".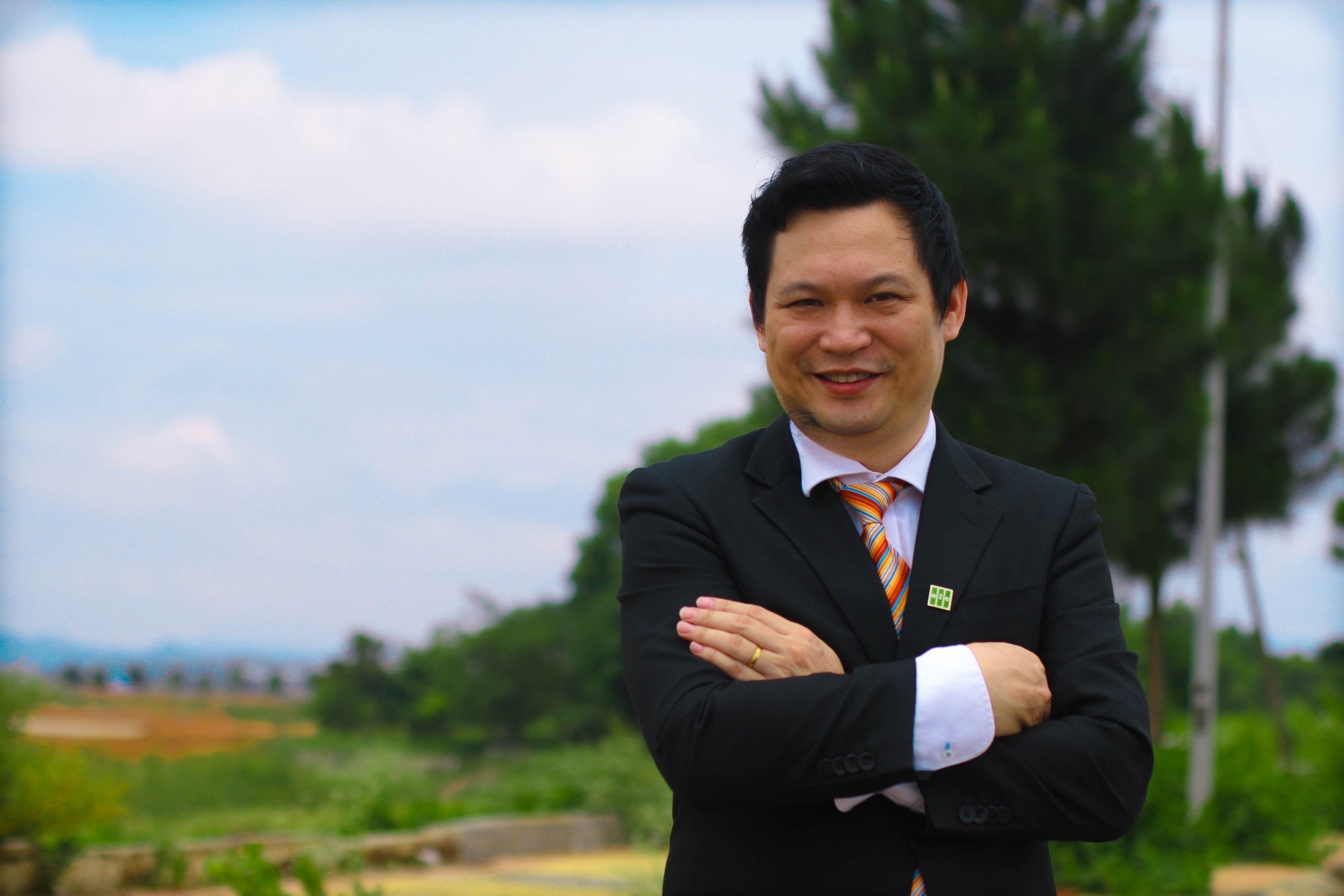 Starting as an Engineer majoring in Automotive Mechanics and holding an Engineering degree in IT from Hanoi University of Science and Technology, Mr. Luu Hai Minh also studied Economics, Foreign Trade as well as Pharmacy, with a passion for scientific research and achieve major success in the field of Medicine and Pharmacy. The ideas and fields of previous training do not have much to do with his current success, but Mr. Minh believes that the above background knowledge has helped him a lot in scientific research, practical application and running a business. Most of OIC NEW's machines and Nano production processes in the production of Food ingredients, Health Protection Foods, Aquatic and Animal Disease Prevention Products are researched and copyrighted by him. This is considered the most valuable asset of OIC NEW.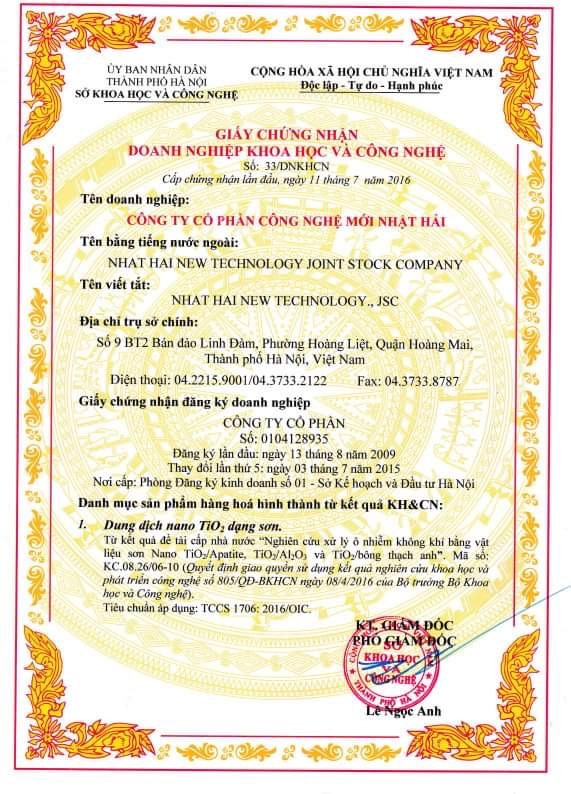 Starting by researching Nano extracted from turmeric (scientific name is curcumin), Mr. Minh and his team found that even though it only accounts for 3% of turmeric ingredients, after ultrasonic emulsification under high pressure, they were able to distill that precious essence. After being emulsified, curcumin reaches a size smaller than the size of human cells, so it can easily penetrate diseased cells to heal wounds. After about a year of doing nearly 2,000 experiments over and over and spending a large amount of money, businessman Luu Hai Minh and his colleagues selected 10 samples that met standards equivalent to the German nano curcumin product for testing at the National Institute for Testing Functional Foods. In 2016, Inventor Luu Hai Minh's curcumin nanoemulsion preparation process was granted Patent No. 16095 by the Intellectual Property Office (Ministry of Science and Technology).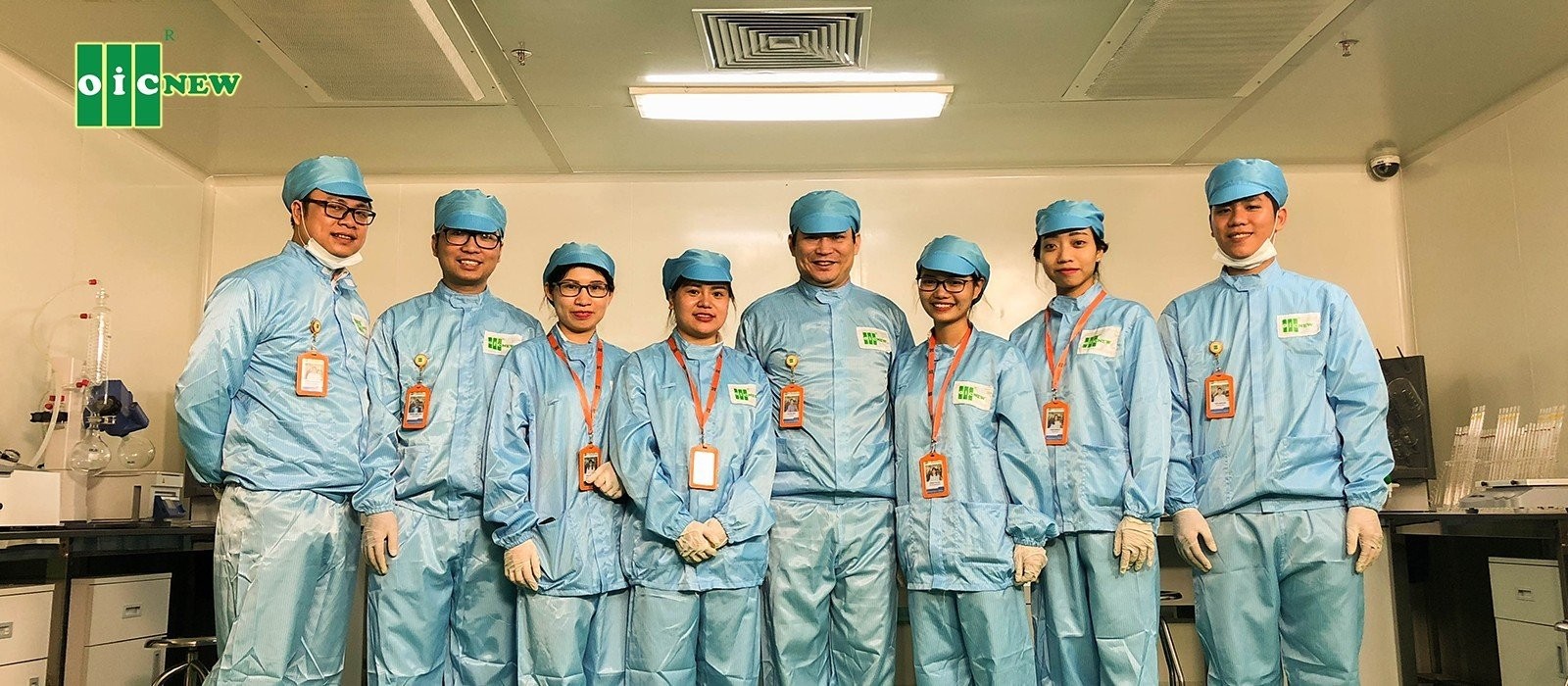 Currently, OIC NEW has established a strong position for itself in the health protection food market. With a large number of Nano research and products on the market, OIC NEW is proud to be the pioneer and leader of this technology and is recognized by the State as a Vietnamese Science and Technology Enterprise.
At a time when the Covid19 epidemic was raging, some businesses were struggling to find ways to sell their products, inventor Luu Hai Minh had a bolder thought of promoting sales in foreign markets through E-commerce systems such as Amazon, Alibaba. Despite the difficulties in many import-export procedures in demanding markets, OIC NEW is confident that product quality meeting US FDA standards can satisfy distributors as well as consumers. Being present in foreign markets is the first step to affirm OIC NEW's product quality.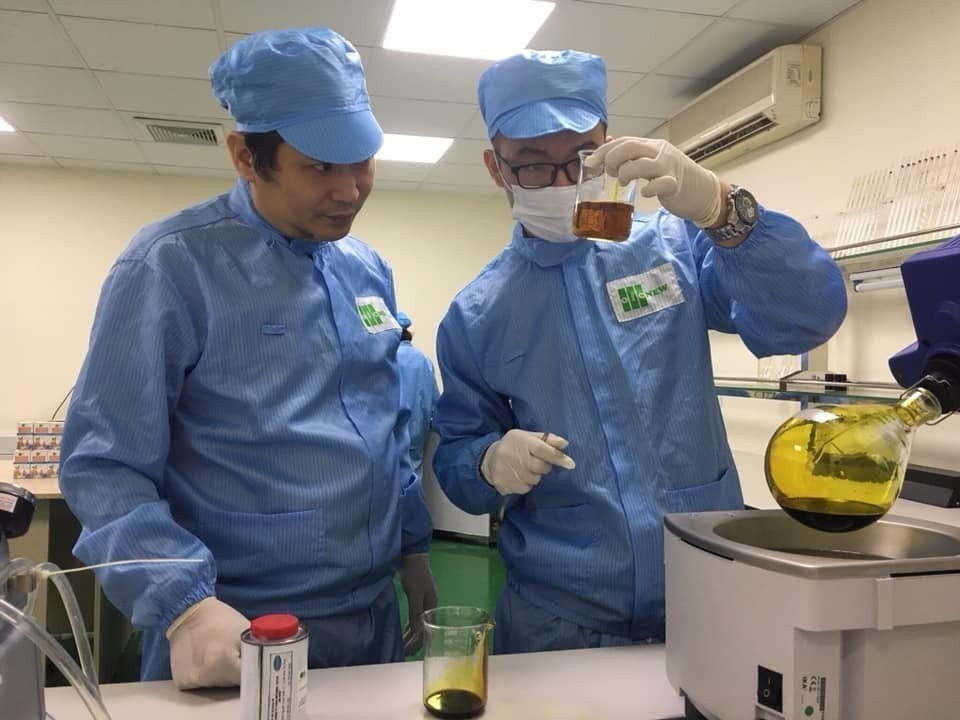 According to the owner of Nhat Hai, the distribution of Nhat Hai products to other countries has met new demands for products with high technology content in health care. Not to mention, Nano OIC NEW ingredients act as active ingredients tested in Covid19 prevention at pharmaceutical businesses in Singapore and Indonesia.
Expand production, reach international level
It can be said that, with input raw materials ordered imported from the US, EU, Japan and exclusive know-how in researching and manufacturing Nano products, OIC NEW is the only current unit that produces the smallest nanoparticles on the market, sizes only range from 10-50nm, smaller than cell membranes, along with targeted packaging technology, helping medicinal nanoparticles easily pass through cell membranes, penetrate and accurately target the damaged locations. From there, it brings about quick effects and increases efficiency hundreds of times compared to original medicinal herbs or conventional products. Products extracted from precious natural herbal essences aim to be safe, benign, and have no side effects for users. All of OIC NEW's Nano products from natural medicinal herbs are granted a Patent or GPHI Patent by the Intellectual Property Office on the Preparation Process – clear proof of the output quality for our products.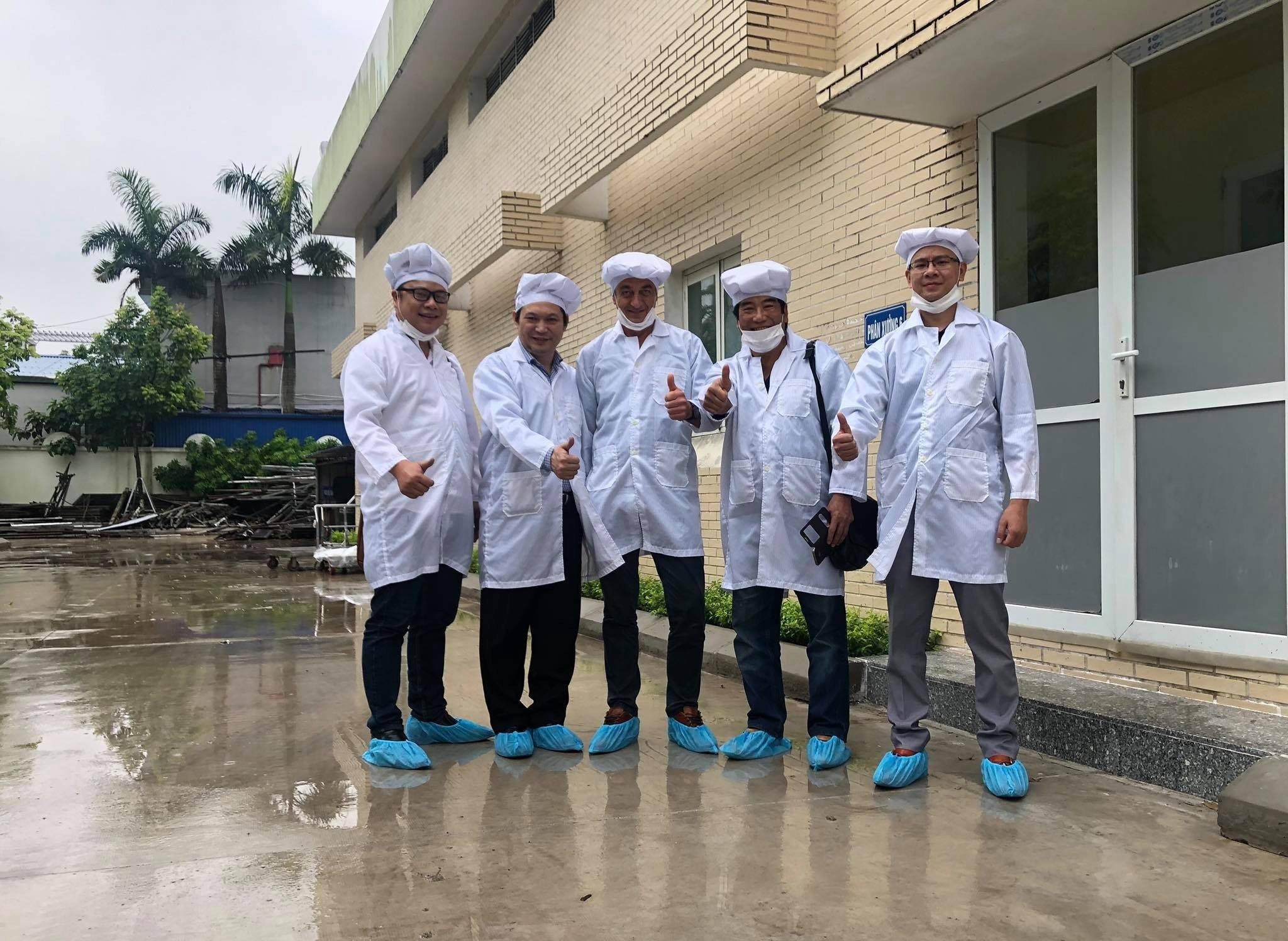 In addition to the field of pharmaceutical and functional food production, OIC NEW is also very successful with products applying Nano technology in the field of aquatic disease prevention. Mr. Minh shared: "OIC NEW has 11 disease prevention products for shrimp, 6 disease prevention products for Koi fish, we are registering 31 disease prevention products as well as improving meat quality in livestock farming, poultry. Among them, we are proud to have products that effectively prevent hepatopancreatic disease in shrimp caused by the toxicity of Vibrio parahaemolyticus bacteria, a common disease that causes up to 60% of shrimp deaths in industrial shrimp farming. When introduced to the market, it was trusted and used by farmers in the Southwest region."
With initial successes and trust from the market, the number of orders is increasing, requiring production scale to expand, OIC NEW is planning to build a GMP standard factory with a scale that meet the needs of the Southeast Asian market. The factory is expected to be located in the North, a convenient location for exporting goods.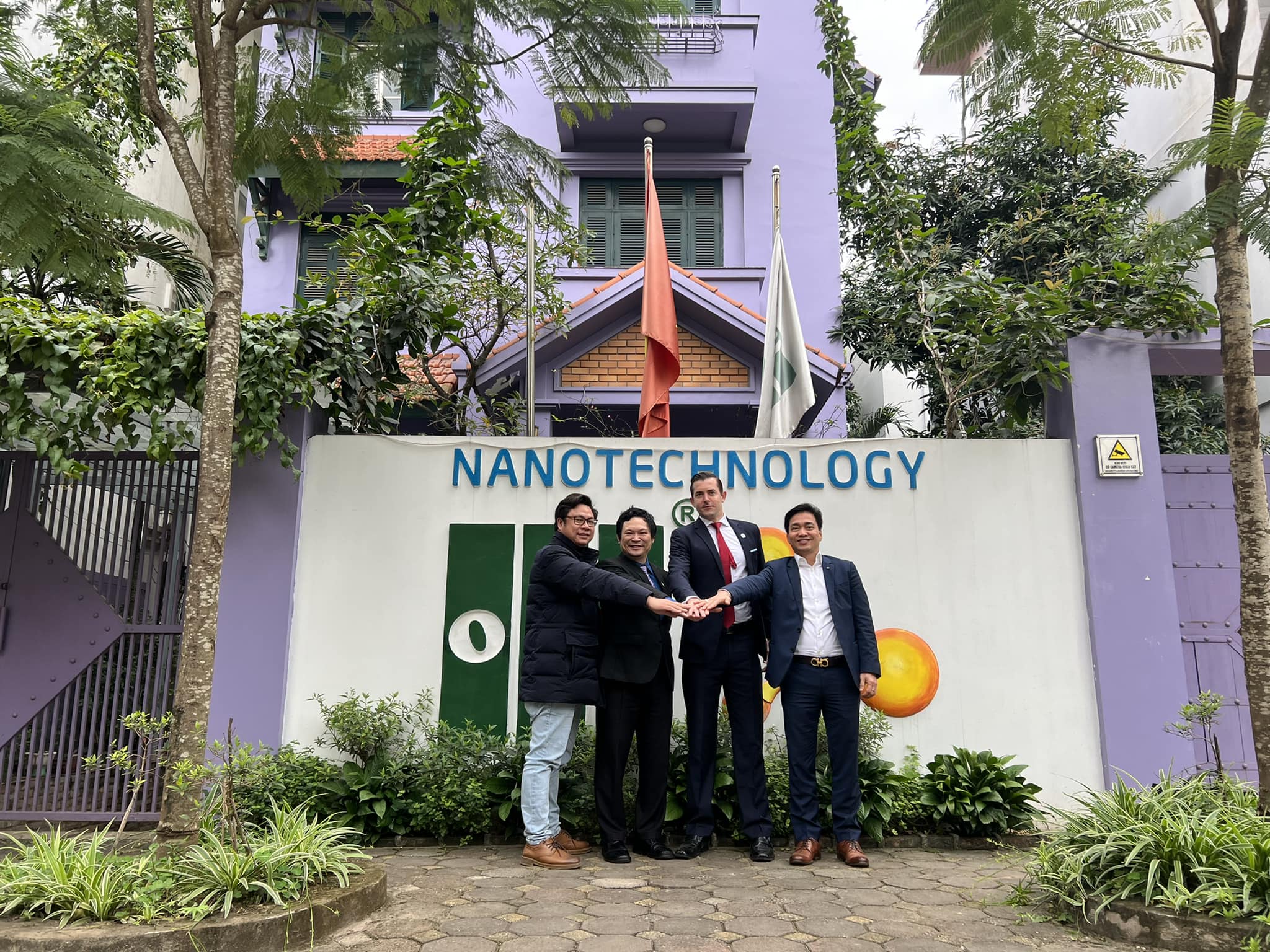 Determining that in order to take OIC NEW further and reach the international level, it cannot go alone, the Chairman of OIC NEW has been calling for investment from home and abroad. To realize this, OIC NEW hired a financial institution from the US to evaluate the business and was valued at tens of millions of US dollars. As a result, with total tangible and intangible assets, scientific research works, and patents, many investors from the US and Europe are interested.
According to the Chairman of OIC NEW, the above achievements are still modest, not properly assessing the strength and potential of OIC NEW, because up to this point OIC NEW has announced and been granted dozens of additional patents compared to the valuation time. Furthermore, OIC NEW's potential will certainly far exceed the above figure in the future.
Source: https://dnvn.com.vn/oic-new-toc-do-cong-bo-nghien-cuu-khoa-hoc-vuot-troi-duoc-dinh-gia-hang-chuc-trieu-do- la-my-a446924.html