White spot and red body disease are some of the common diseases in intensive shrimp farming areas. This disease is no longer a strange disease for white-legged shrimp farmers, often appearing in all farming mechanisms from thin density to thick density, from water with low salinity to high salinity. However, currently there is no special treatment for shrimp, so people need to build a safety shield to best prevent the disease.
Signs of red body white spot disease in shrimp
The disease usually shows signs in shrimp weighing from 4g to 15g and at the time before the molting cycle of whiteleg shrimp. Shrimp when infected with the disease will have extremely clear signs:
– Picky eaters, shrimps move towards the shore, their bodies will often turn pink or red, the worst being dark red.
– Creates white spots of 1-2mm in the shell area, mostly in the head and chest, and the whole body of the shrimp is blood red.
– When dissected, some parts such as the liver and pancreas of shrimp are grayish white. When infected with the disease, shrimp die en masse or scattered, and can even die 100% after severe infection.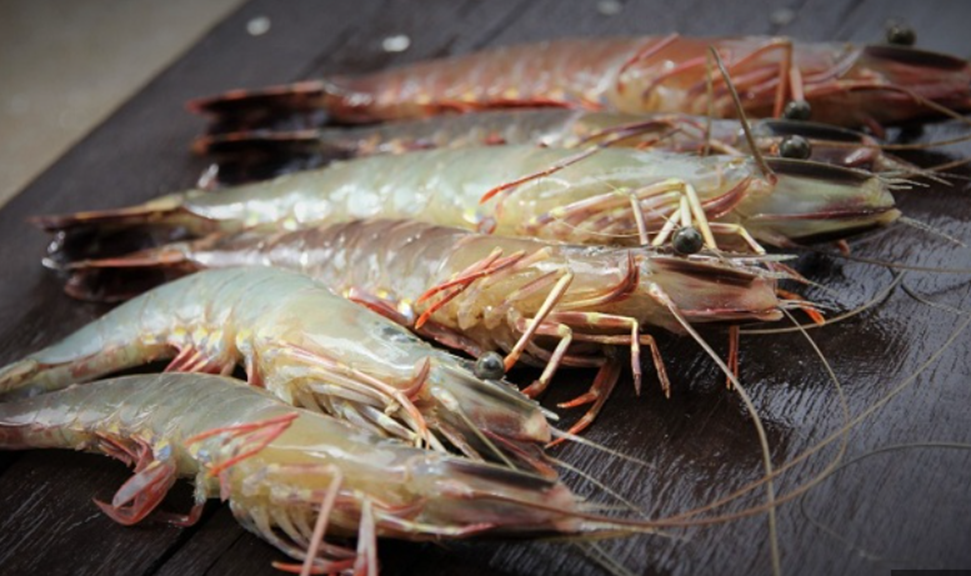 Cause of red body white spot disease
– WSSV (White Spot Syndrome Virus) is the main cause of red body disease in shrimp. In addition, the Vibrio bacteria group (Staphylococus spl, Vibrio vulnificus, V.anginolyticus) is not the main cause of the disease, but it causes the disease to quickly break out on a large scale.
– Especially in winter and spring, the temperature drops below 30°C. At this time, pathogens can easily arise and break out.
– Crustaceans and trash fish in ponds often carry pathogens. When exposed to suitable weather conditions or water environment, large-scale outbreaks will occur.
– Importing shrimp seed sources that do not meet disease-resistant quality. As a result, after a while, the disease breaks out and it is difficult to find a timely solution.
Understanding the concerns and difficulties faced by shrimp farmers, OIC New would like to introduce to everyone the product line Nano Carvacrol (Blue Shrimp) to help effectively prevent red and white spot disease in shrimp.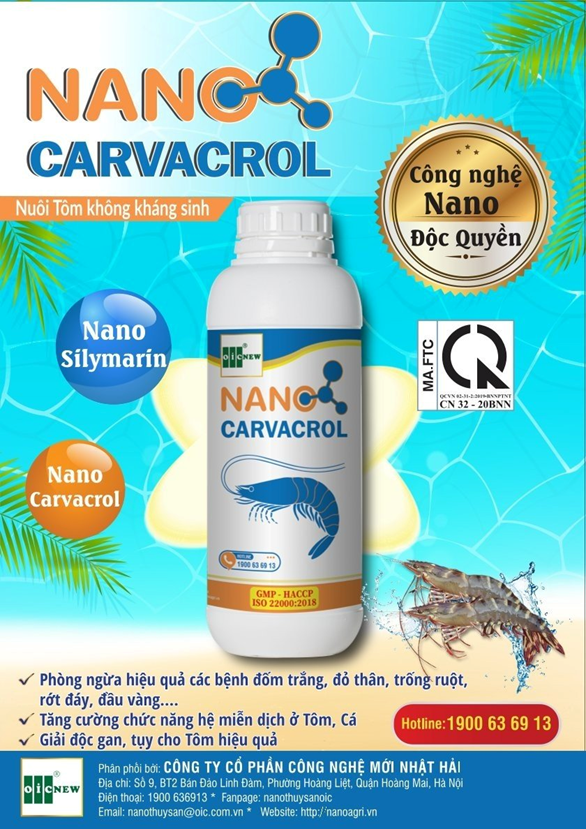 The product is extracted from natural medicinal herbs mainly from milk thistle (Silymarin) and thyme extract (Carvacrol).
Active ingredients from natural medicinal herbs – Effective in preventing diseases for Shrimp
First: Silymarin is a flavonoligan mixture extracted from the Milk Thistle plant (Silybum marianum Lour) that is used in the treatment of many liver diseases thanks to its anti-lipid peroxidation and anti-inflammatory activities.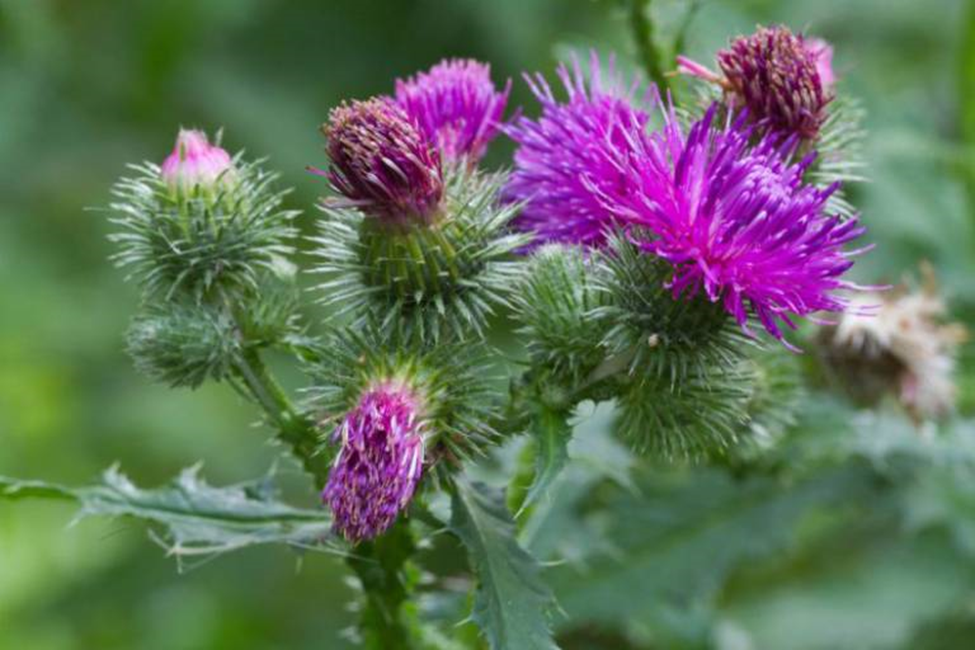 Milk thistle contains the active ingredient Silymarin – which detoxifies the liver and pancreas very effectively for shrimp
In aquaculture, especially for shrimp, supplementing Silymarin in the diet brings many uses, including:
– Stimulates growth and reduces fat storage
– Reduce cholesterol in plasma
– Prevent liver damage caused by CCl4
– Strengthen the immune system
– Reduces effects caused by lack of oxygen (hypoxia/reoxygenation).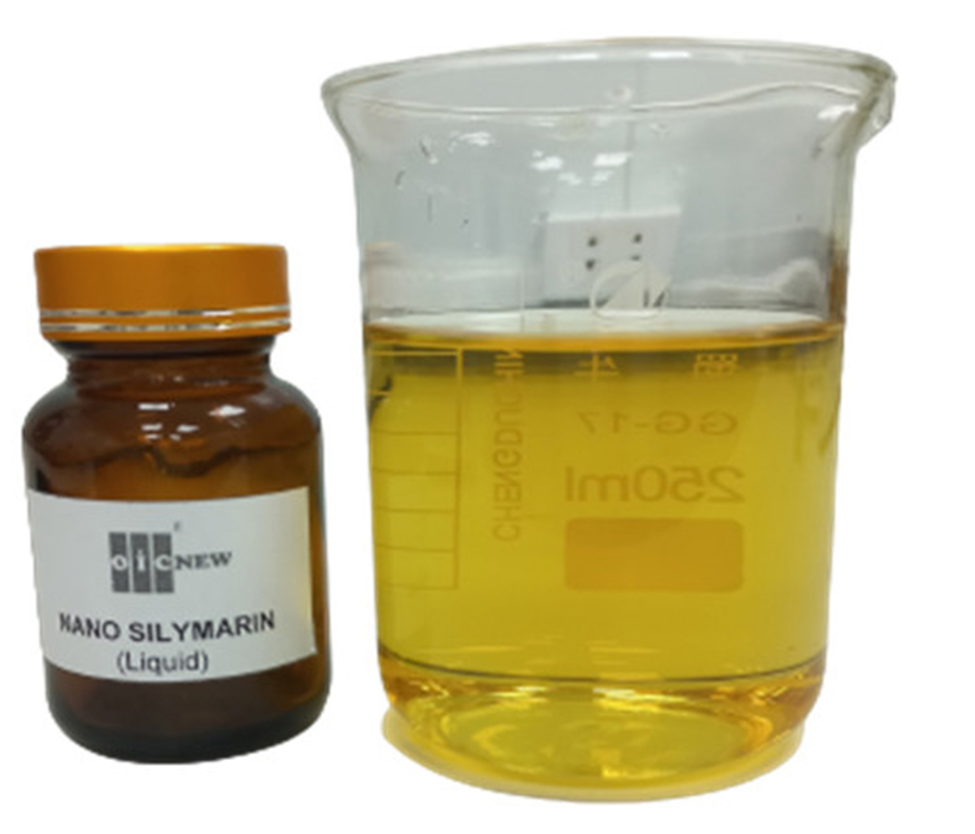 The product uses Nano technology to completely dissolve in water, increasing bioavailability
Second: Thyme is a flowering plant belonging to the Lamiaceae family, 30 – 70cm tall, forming clumps, woody stems, growing upright or lying down, branching heavily and having fine hairs, found in many European countries such as Germany, England, France and the Mediterranean region.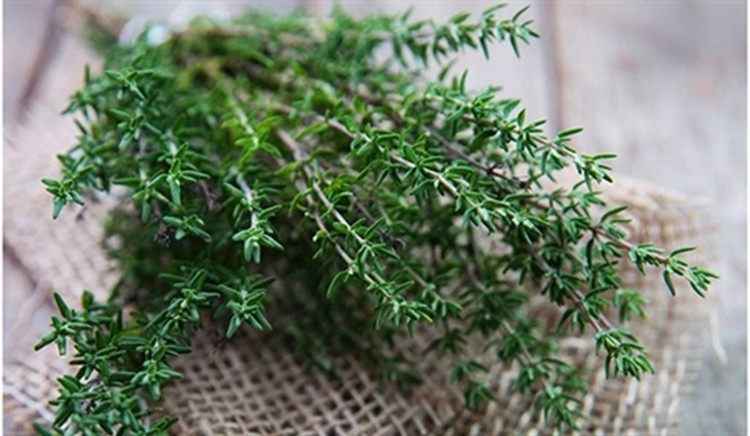 The most important main ingredients in Thyme are Thymol and Carvacrol.
Eighteen compounds were detected in thyme oil capsules corresponding to 96.15% of the total oil composition. Among them, Thymol and Carvacrol have strong antiviral, antibacterial and anti-inflammatory activity. In humans, they are used to help reduce mucus secretion, reduce phlegm, reduce cough, and clear the airways.
In aquaculture, farmed shrimp were tested to be infected with V. vulnicus, V. parahaemolyticus and V. cholerae, and then fed directly with the nano preparation Carvacrol which significantly reduced the number of bacterias in their tissues.
Antiviral properties of white spot disease in shrimp of thyme essential oil
Experiment to test the ability of white shrimp Litopenaeus vannamei to protect against white spot syndrome syndrome (WSSV) using thyme essential oil added to commercial pelleted feed.
Five treatments were tested:
TN1: Uninfected shrimp – pelleted feed (TC0, Control group),
Experiment 2: Shrimp infected with WSSV – fed pellets (TC1, positive control),
TN3: Shrimp infected with WSSV – pellets supplemented with 0.1% TEM (0.1),
NT4: Shrimp infected with WSSV – pellets supplemented with 0.5% TEM (0.5),
TN5: Shrimp infected with WSSV – pellets supplemented with 1% TEM (1).
At 72 hours post-infection, the phenoloxidase activity of shrimp treated with 1%TEM was not significantly different from the TC value (uninfected shrimp) but was significantly higher than the other treatments. Furthermore, shrimp treated with 1% thyme essential oil showed no clinical signs of WSSV infection and their survival rate was significantly higher than with other concentrations.
————————————————————
Nano technology is applied by OIC New on disease prevention products for shrimp
Under the professional advice of international scientists from major universities in Vietnam as well as around the world, OIC NEW with exclusive research and production machines has successfully applied nanotechnology to prepare natural medicinal herbs with extremely small nano particle size.
OIC NEW is proud to be the first and only unit to successfully prepare the smallest sized nanoparticles on the market today (20-30nm), with standard ingredients – along with formula secrets and techniques. Nano products are completely absorbed into the digestive system of shrimp, fish… and are a hundred times more bioavailable than conventional products. All of OIC New's Nano products from natural medicinal herbs are protected by patents and utility solutions by the Intellectual Property Office on the Preparation Process – a clear demonstration of research and potential development and output quality for products.
With Nano Carvacrol, it helps prevent white spot disease with red body, prevents intestinal emptying, bottom drop, yellow head disease, and gill-related syndromes; It also improves resistance and enhances immune system function in shrimp.
How to use Nano Carvacrol
+ 0.2-0.3 ml/kg of food when preventing disease
+ Feed continuously for 7-10 days and repeat after 2-3 days
+ 0.4-0.5 ml/kg of food during epidemics
+ Feed for 7-12 consecutive days and repeat after 1-2 days
Note: Do not exceed the allowed dosage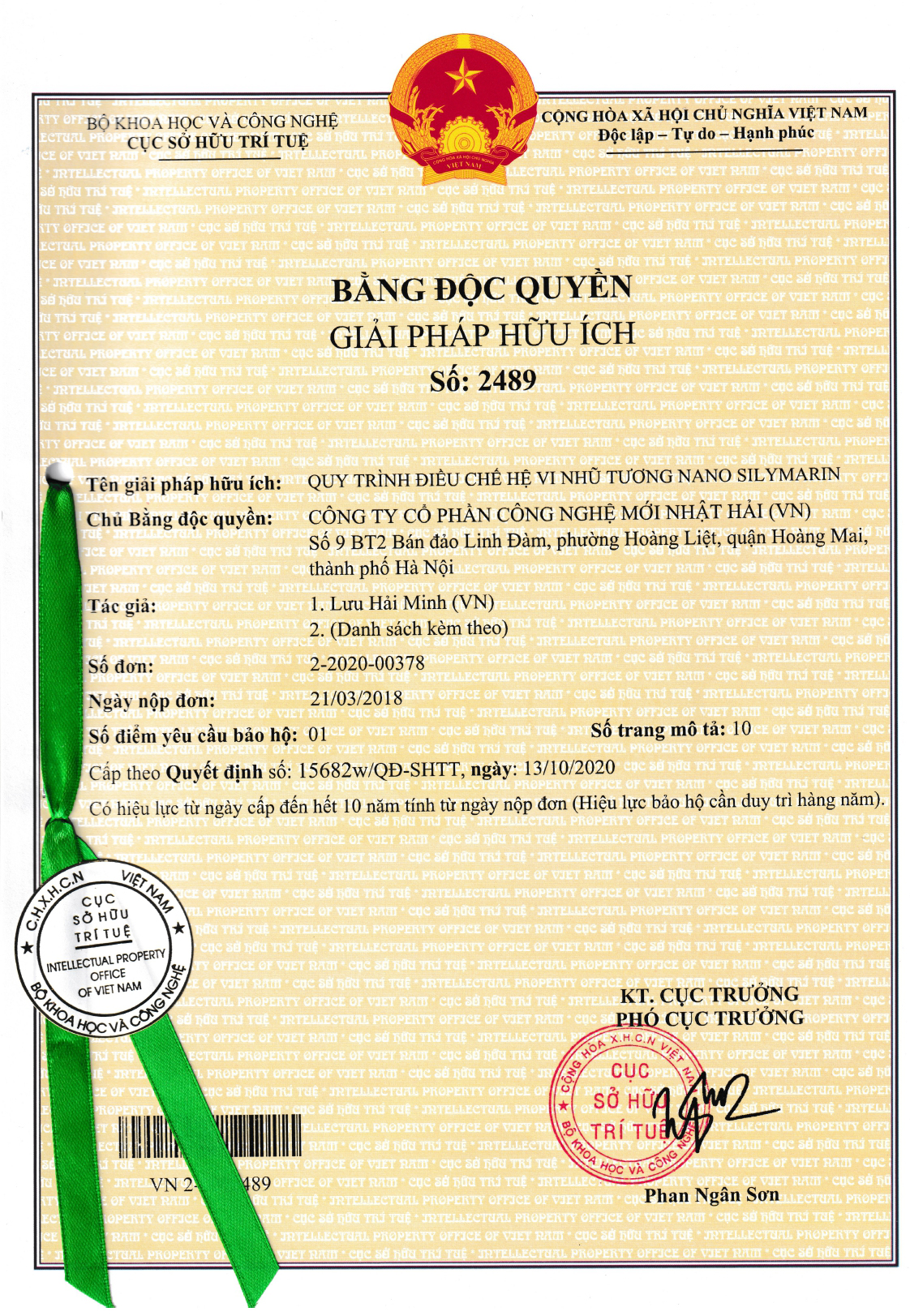 OIC New always listens to people's needs and reviews to continuously improve itself, providing the best products and services. You can contact OIC via hotline 1900 63 69 13 to receive more detailed advice from the technical team about the product.