Eden Global Capital (EGC) is a company dedicated to providing clients with the tools, resources and connections needed to expand into a global empire. EGC works with businesses of all industries and sizes from every country in the world. EGC's partner network is a global network of investors, private equity organizations, and marketers ready to support businesses in conquering all obstacles. EGC not only provides businesses with access to institutions, funding and partnerships, but also allows investors to enter new markets, engage with exciting new opportunities, and have gain portfolio exposure to high-tech technologies and industries such as Biotechnology and nanotechnology.
OIC NEW has signed a cooperation agreement with US-based partner Eden Global Capital. EGC has realized that OIC NEW's research and development potential is huge, and wishes to bring OIC NEW's BioNano technology to the world. In order for the two sides to have a meeting and sign a cooperation contract like today, it requires a whole process of understanding and evaluating capabilities, going through difficult barriers in terms of geography and people… Afterwards there will be success beyond expectation, OIC NEW hopes to receive sincere cooperation from our partners to develop together, towards a single goal, which is to bring Vietnamese intellectual products to the world.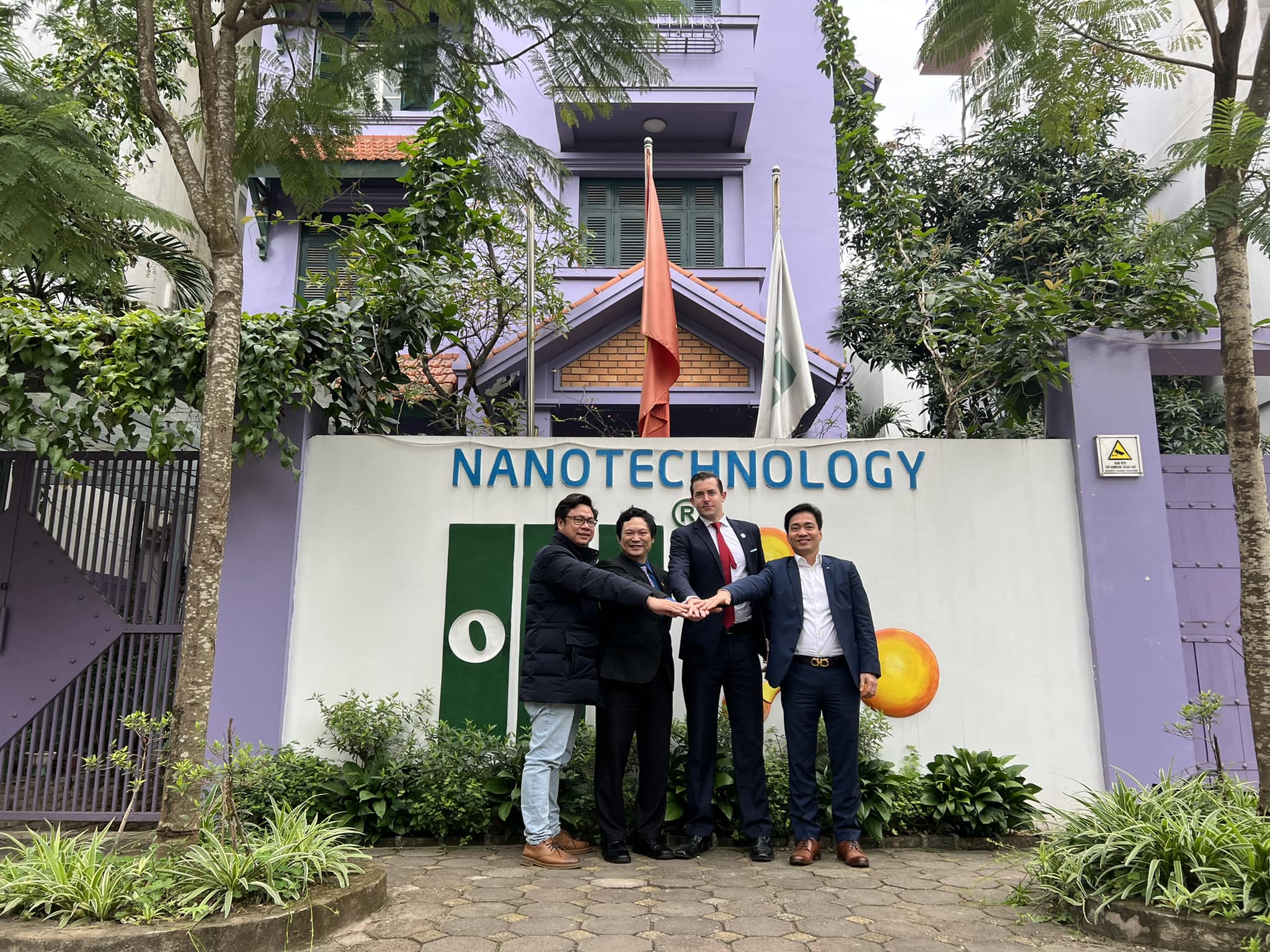 Inventor Luu Hai Minh with CEO Michael J Beda – EGC
And currently OIC NEW is a science and technology enterprise specializing in providing nano products from high quality natural compounds applied in the fields of Fisheries and Animal Husbandry. With many years of experience in this field, OIC NEW is very pleased to share with domestic and foreign businesses about business cooperation opportunities. Cooperating with a large company like EGC has helped OIC NEW:
Enhance competitiveness: Access new technologies, advanced production processes, effective operating experience, while helping to save production costs and provide higher quality products/services.
Gaining access to the international markets: Helping us expanding into markets and reach international customers and partners, thereby creating new business opportunities and increasing sales.
Learning management experience: Exchange, learn management experience and build sustainable partnerships and common development.
With a team of experienced and highly specialized engineers, OIC NEW is committed to providing our partners with quality products and services at the most competitive prices. In addition, we always offer optimal solutions to meet the needs of our partners and maximize benefits for both parties.
Currently, OIC NEW is looking for business cooperation opportunities with partners abroad. We look forward to cooperating with our partners to jointly develop and expand the market. We believe that we will bring economic benefits to both sides through close cooperation and jointly developing large projects in the future.